Refine Results
Search Type
Sort
Filter by Time
1 - 11 of 11 tweets found for Winter Meetings.
Former #Packers center Frank Winters meeting with fans at Miller Park! #PackAtThePark ⚾️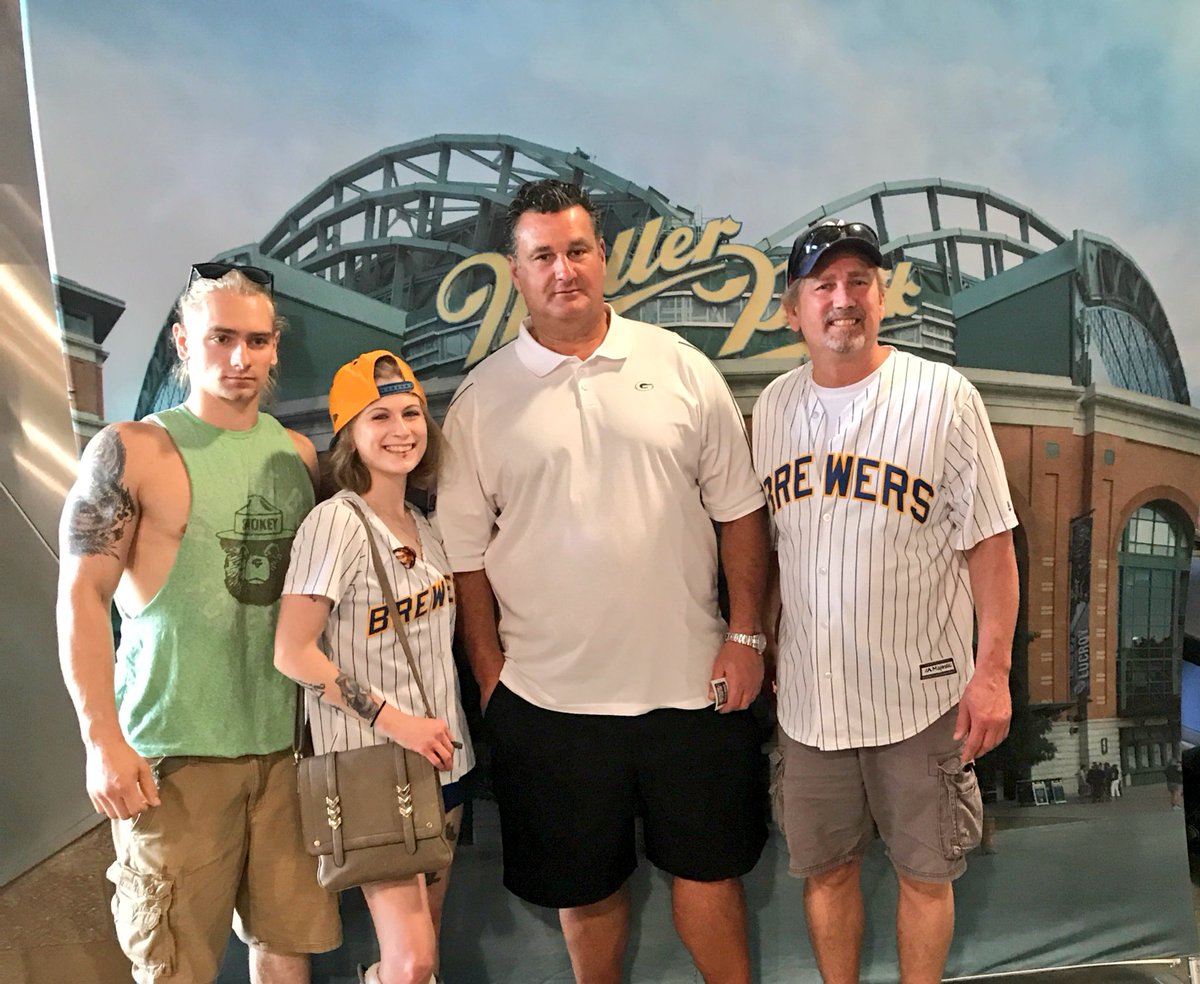 It's June and I had the first winter meetings-related dream of the season. Pirates gave Jesus Liranzo a two-year, $… https://t.co/dcoYWmKwju
RT @mojohill22: Sandy Alderson at the Winter Meetings on why he didn't pursue trade for Giancarlo Stanton: "With Brandon Nimmo in r… https://t.co/ritRZx7f3V

We have known since the Winter Meetings that big trades are coming but some interesting suggestions from Jon Heyman.
That was also the feeling at the Winter Meetings. Just aiming high here
@
masnRoch
No way they let him go for a rental
From the Winter Meetings: Did you pursue Giancarlo Stanton? https://t.co/c4hwvRPUVc via @nypostsports
Next week when the Yankees arrive somebody can write a story about Sandy Alderson's Nimmo/Stanton quip at the Winter Meetings.
Rich Hill will meet with MLB's rules committee this winter to lobby for pitchers being allowed to tape up hand inju… https://t.co/BNL4l8MxpG

Hill said he will make a presentation to MLB Rules Committee at the Winter Meetings in December
If Joyce covered a #MLB Winter Meetings — at St. Louis.
Lambert. —Hello, Ned. —Hello, Alf. —Hello, Jack. —Hello, Joe. —God save you, says the citizen. —Save you kind…
https://t.co/NbQoeDCgvA
Imaging how much better JD Martinez would be if he signed at the winter meetings and actually wanted to play in Boston??