6'2" Providence PG commit Makai Ashton-Langford showing off his hops ? (via @
makaiashton11
)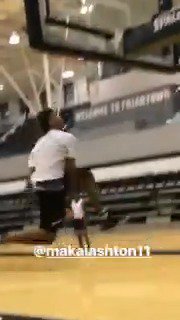 What's up with all MLB teams ripping off Padres military uniforms, that's about only tradition the Friars have.
The anchor in this story used to work in Providence.
Big contrast to a couple of years ago when it wanted to move to Providence. And pay for the new park @
PawSox
, ok?
For 1981 NBA Boston-Houston Finals, local markets aired primetime games live. Providence (WLNE) did as well.
4 of 6 games in 1981 Finals were on tape delay (also game 2 in 1979) - a summary of the NBA "tape delay era"…
https://t.co/cJKPu0kB1Z