10% chance to *reach* the Super Bowl. The Bears' success last year came mainly from their defense. Defense is less impactful than offense and less stable year-to-year, which is part of the reason why FPI is (relatively) down on Chicago.
Saw on ESPN Bears chance of winning the Super Bowl is 10%. Am I the only one that thinks it's a bit low?
Former
#Gators
kicker traded to the Chicago Bears.
Bears traded for kicker Eddy Piniero from the Raiders, per source.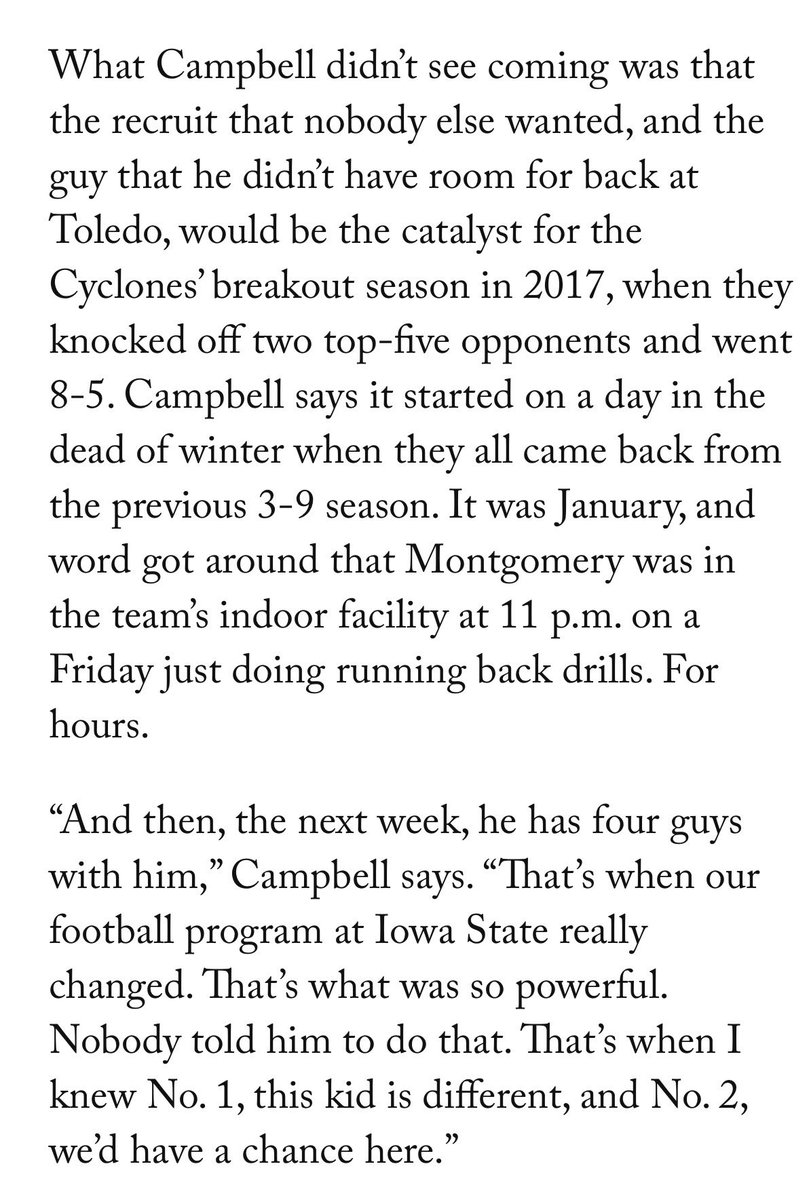 I'll be surprised if David Montgomery doesn't become a 1000-yard back for the Bears in the next year or two... I'll be even more surprised if the Bears organization and fan base doesn't love the kind of person he is:
https://t.co/pB8mTFxGrV