FINAL: Oklahoma 95, Ole Miss 72. Wow.
That was a shellacking by Oklahoma. Sooners just beat Ole Miss by 23 points … and it didn't even seem that close.
Trae Young made the drive from Atlanta to see his former Oklahoma teammates — who are cruising past Ole Miss right now. Wonder if OU athletic director Joe Castiglione is already hitting Trae up for a donation ...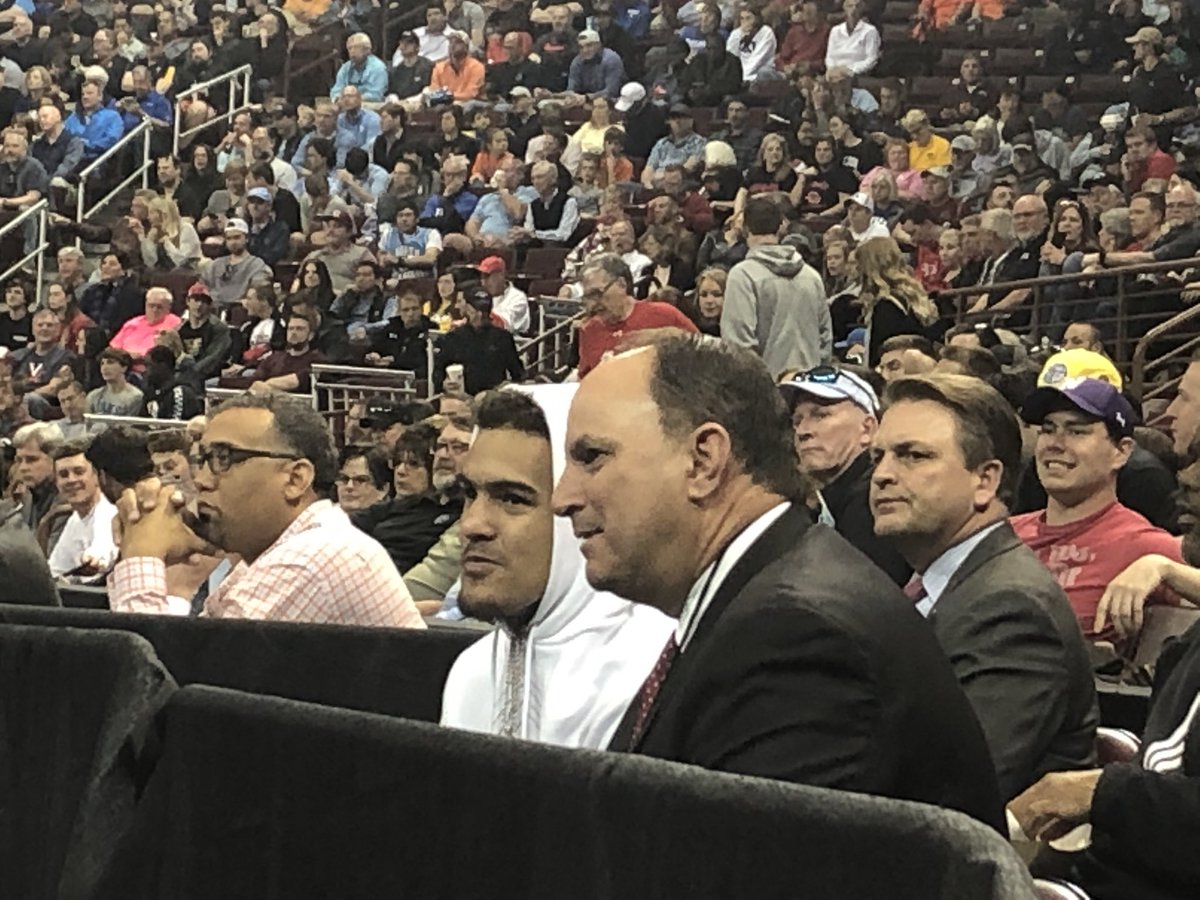 Oklahoma-Mississippi has not exactly been a defensive showcase, but the Ole Miss fans have been good and the shots are falling and I don't know about you but I'm having fun
Oklahoma pounding Ole Miss, 44-24, late in the first half. Didn't expect this game to basically be over when I got to Columbia.

I can't remember the last time I saw a team with such a meager resume get the kind of bracket love Oklahoma is. Didn't add up before West Virginia. Really doesn't now:

Heartbreaker for Oklahoma, but still think Sooners get in. Solid schedule, 10 Q1+Q2 wins, beat a million bubble teams — and it's worth noting they have the second-best average NET win in the country.
Hall of Fame Classic announces its field for 2019: Oklahoma, Butler, Stanford and Missouri. Nov. 25-26 in KC.