Rhode Island's Jeff Dowtin will miss tonight's game at St. Joe's due to a violation of NCAA rules, school announced. During summer of 2019, Dowtin participated in a charity basketball game that was not sanctioned by the NCAA. This was discovered and reported to the NCAA.
Some good road wins already today: 1) Baylor at Kansas 2) URI at VCU 3) Creighton at Xavier 4) Wisconsin at Penn State
Source: Boston College is hiring Tem Lukabu as defensive coordinator. Lukabu has a mix of college and NFL experience. He spent last season with the Cincinnati Bengals as LB coach. Has coached at Mississippi State, Rutgers, FIU and URI.

Rams ranked 9th in defensive efficiency in the regular season.
Filed to ESPN: Defensive coordinator Wade Phillips will not return to the Rams next seasons, per sources.
Very tough catch, over the helmet basically in full sprint. Not quite the classic John Stallworth, over-the-stripe catch, but not far from it.

Russell Wilson recorded a Total QBR of 10.5 today against the Cardinals, the second-lowest QBR game of his career. Only one lower was Week 15 of 2017 against the Rams (9.9). Three of Wilson's four worst QBR games have been at home vs. the Cardinals.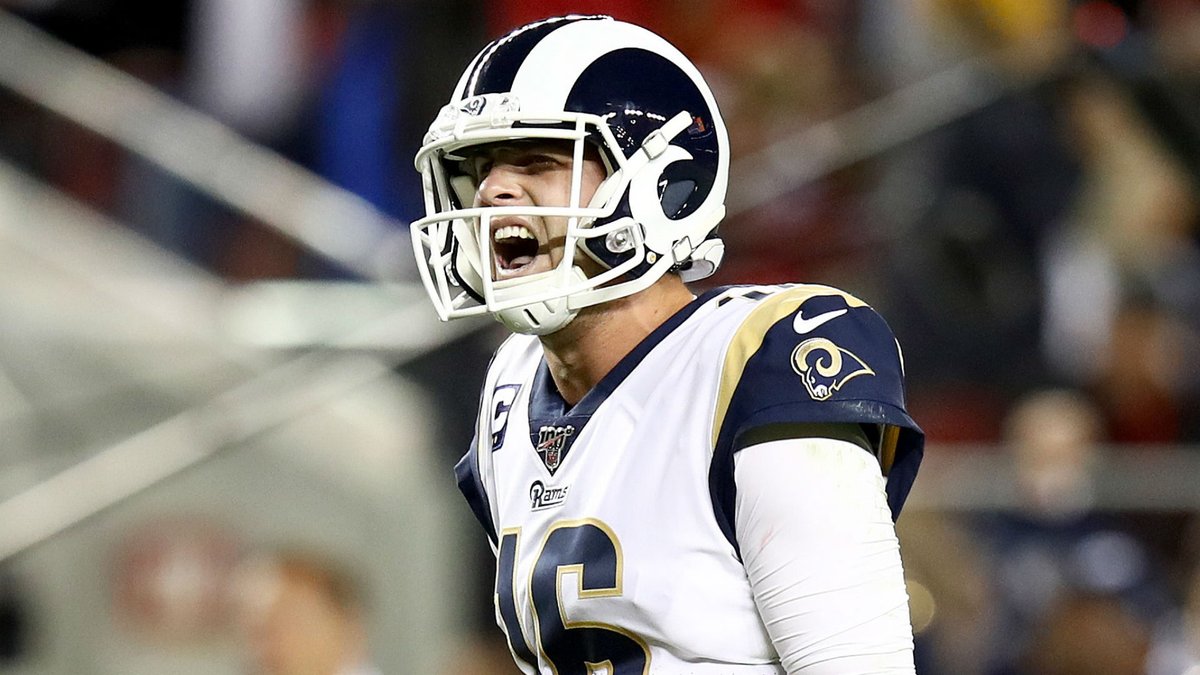 why aren't the Rams calling timeout?